Bible Study Pastor Eric C. Carson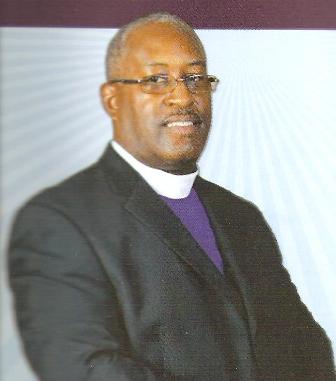 Rev. Eric C Carson, Senior Pastor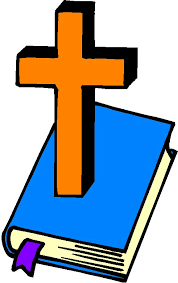 Scroll down to read the entire series.
Print these lessons by pressing Control P
*****************************************
*
New Series New Series New Series
Bible Study
Kingdom Disciples Series
Part 1
The Plan
Matthew 28:16-20
Meaning:
Disciple---a person who has decided that following Jesus Christ takes precedence over everything else. Mark 8:34-36
Kingdom Disciple---can be defined as a believer in Christ who takes part in the spiritual developmental process of progressively learning to live all of life in submission to Jesus Christ.
The Goal:
The goal of discipleship is conformity to the Savior, being transformed into the image or likeness of Christ (Romans 8:29; 2 Corinthians 3:17-18) in our character, conduct, attitudes and actions. Discipleship also results in the exercise of His authority through us in the world.
Jesus' Plan For Making Disciples
Go to People:
Evangelism.

Disciples can't be made out of unrepentant sinners. They must repent and they can only do so when they hear, understand, and respond to the gospel.
Help People Identify with Christ:
Baptism.

Jesus said that another part of making disciples is baptizing those to who have accepted Christ Romans 6:3-4. When we put our trust in Christ, we become so completely identified with Him that His death and resurrection to new life becomes our death and resurrection.
Teach People Biblical Truth:
Teach.

The goal of biblical teaching is to combine information and knowledge with skill in applying the truth to daily life Mark 8:14-21.
******************************************************************
Bible Study
Kingdom Disciples Series Prt 2
The Centerpiece
Matthew 6:33
Meaning:
Kingdom—rule or authority
Kingdom disciple—is to learn to comprehensively submit yourself to the rule of God in every area of your life. It is the pursuit and prioritization of the kingdom that is the chief concern of discipleship.
Centerpiece—a focus of attention.
What Is The Centerpiece of Kingdom Living?
Seeking God First. Matt. 6:33

By Honoring God
By Trusting God
By Living for God
Knowing the Antidote for worrying. Matt 6:25-34

Believing what God has Promised
knowing the location of God
Placing God first place of the area of worry
Surrendering and Living Committed Romans 12:1-2

By making kingdom living a priority
By surrendering our lives
To live in total commitment
Surrender is about committing
all your energy, emotion, thoughts, and actions toward Him.
**************************************************************************************************************************************
Bible Study
Kingdom Disciples Series Prt 3
The Cost of Commitment
Luke 9:51-62
Meaning:
Agape—is compassionately and righteously pursuing the well-being of another. It is placing someone else's needs and advancement higher than they may even set them for themselves, and certainly higher than you set your own. It doesn't have anything to do with liking someone. In fact, up can love people you don't even like because love is an intentional choice to do good for another. Love is an action and a commitment. It includes a desire for the other person to be better off simply because you are in their life and bringing the will of God to bear in their life.
Four Cost Associated with Kingdom Discipleship
1. Christ Becomes Number One Luke 14:25-26
Becomes supreme
By trusting
By commitment
2. You Must Carry the Cross Luke 14:27
By being on display as a Christian
By denying one's self
By dieing to self agenda
3. You Must Give Up Your Claims Luke 14:28-32
Evaluate the cost
Determine what may be hindering you from being Christ's disciple
You must know that there's a war going on
4. You Must Fulfill the Command of Love John 13:34-35
Through words and action
Through social media
Through affection, warmth and affirmation to family
Through prayers for others more than yourself
Through attendance of worship
Love came in the shape of a cross. To do less than taking up His cross is to forfeit your duty as disciple and fail to properly function as the kingdom representatives He has redeemed us to be .