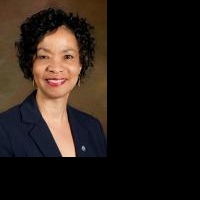 Women's Day 2017
July 15, 2017
Women's Day 2017
August 27, 2017



Women's Day speaker
Minister Jacquilla Roberta Bass
is a native of Columbus, Ohio born to Charles E. and Jacquilla M. Hunt. As a proud graduate of Columbus East High School; she attended Howard University in Washington, D.C. and earned a Bachelor's Degree from the University of Cincinnati in Cincinnati, Ohio.
As a retired Human Resources professional, Minister Bass is certified through the International Public Management Association for Human Resources (IPMA-HR). She is also a member of Delta Sigma Theta Sorority, Inc.
On May 22, 2011, Minister Bass was licensed as a Preacher of the Gospel. In the ministry she strives to motivate others to use their faith. She encourages people to live victoriously in the face of adversity – all by having a personal relationship with God.
Over the years, Minister Bass has served in the work of the Lord as a Deaconess, Choir Directress, Praise Team Worshipper, Youth Coordinator/teacher, Vacation Bible School Volunteer, Dance/Mime Ministry Advisor and Sunday School Teacher. God has also empowered her with a ministry to motivate, uplift and encourage married couples and single mothers. With a ministry to women Minister Bass organizes monthly fellowships and gatherings in which women are able to build, bond and bring encouragement to one another.
As first lady, Minister Bass is committed to serving in support of her husband, Reverend Derrick Bass Sr. Pastor of Serenity Baptist Church, Columbus, Ohio. There she stands in complete union with the direction God has given him and the Serenity Baptist Church family.
Minister Bass values family and gives thanks and praise to God for their children Derrick Bass, Jr. and Amber J. Bass.
"…Enter into His gates with thanksgiving and into His courts with praise. Be thankful unto Him and bless His name. For the Lord is good, His mercy is everlasting and His truth endureth unto all generations
Back